Global Climate Strike Flotilla
Start:

Friday, September 23, 2022

•

4:00 PM
!! Climate activists in the Whatcom County Area !!
To stand in solidarity with other climate activists around the globe, FFF Bellingham's inaugural event will be a flotilla out in the Bellingham Bay! Bring kayaks, paddleboards, and anything else that can get you out on the water and display your signs. In addition to the flotilla, we would like to have a booth where you can sit down and have discussions about the climate crisis, however details on that are still TBD.

This event is still in the planning phase, so should you have any suggestions or wish to help us out please do not hesitate to reach out!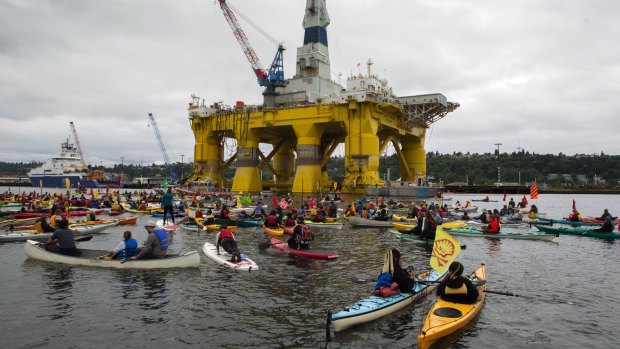 (Seattle activists opposing Shell's Arctic oil drill via usage of a flotilla, Associated Press 2015)