Virginia's Green New Deal 101 - Catalyzing the Just Clean Energy Transition
Start:

Wednesday, July 17, 2019

•

7:00 PM
End:

Wednesday, July 17, 2019

•

9:00 PM
Come out to Bull Run UU on Wednesday, July 17 to learn about the Green New Deal Virginia and how it can achieve a cleaner environment, support farms and create good, green jobs - in clean energy, sustainable agriculture, building, restoring water and air quality, research and more! You will also hear about the Sierra Club's campaign for Solar Freedom to remove the barriers that hold back solar energy on rooftops and a thriving industry. For more information visit vasierra.club/moresolarmoreplaces

Speakers include Anthony Flaccavento, organic farmer and small business owner near Abingdon, Virginia and Kelsey Crane, Sierra Club Virginia Chapter. Co-Sponsored by Mothers Out Front, Sierra Club Virginia Chapter, Bull Run Unitarian Universalists Green Team and more!

Green New Deal Virginia

The plan for a Green New Deal Virginia, is to create thousands of good jobs addressing climate change and restoring Virginia's environment, will recognize that a statewide, industrial, economic mobilization of this scope and scale is a historic opportunity to eliminate poverty in the Commonwealth and to make prosperity, wealth and economic security available to everyone participating in this transformation. The following outlines the objectives for a Green New Deal Virginia:
? A just and equitable ?% renewables plan that leaves no workers or communities behind.
☀️ Direct large investments and job-training programs in renewables, including, where available, Union sponsored job training programs already in existence, building an energy efficient smart-grid, residential and commercial energy efficiency, and more.
? Clean water and air for all Virginians.
?Investments in local-scale agriculture in communities across Virginia.
More about our Guest Speaker: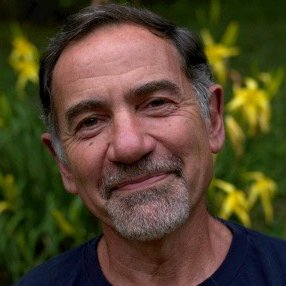 Anthony Flaccavento is an organic farmer and small business owner near Abingdon, Virginia. He has been working on community environmental and economic development in the region and around the nation for the past 30 years. In 1995, he founded Appalachian Sustainable Development (ASD), which became a regional and national leader in sustainable economic development, launching innovative enterprises in food aggregation and distribution, food access for lower income people, sustainable forestry and wood products and more. In 2009, he founded SCALE, Inc, a private consulting business dedicated to catalyzing and supporting ecologically healthy regional economies and food systems. SCALE works with community leaders, farmers, foundations, economic development agencies and others in Appalachia, Iowa, Michigan, New Mexico the Arkansas Delta, Minneapolis and other communities, both urban and rural. Flaccavento speaks and writes about sustainable development, economics, food systems and rural development issues extensively, with some of his pieces appearing in the Washington Post, Huffington Post, Solutions Journal and elsewhere. In July, 2015 he launched a weekly You Tube series, "Take Five with Tony", as part of a new bottom up economy initiative. He is the author of Healthy Food Systems: A Toolkit for Building Value Chains and his book, Building a Healthy Economy from the Bottom Up will be published in the spring of 2016.
Cost: Free and open to the public
Signup Instructions: Please RSVP here!