Indivisible KC Week in Action: Missouri, June 11
Dear fellow Indivisibles,
Missourians are learning about real endurance, as it becomes more clear every day just how much renewal and rebuilding has to take place across the state. We kicked that effort off with an exciting start: Lauren Arthur's big win in the Senate District 17 Special Election!
Missouri News
1 -- "We're Still Alive!" That was Lauren Arthur's joyful response to her nearly 20-percentage point victory over Rep. Kevin Corlew in last Tuesday's special election. The Democratic Representative flipped the traditionally solid red MO Senate District 17 (representing much of Clay County in Kansas City's Northland) and will finish out former Senator Ryan Silvey's term.
Arthur captured 59.61% of the voter, while Corlew took 49.28%; turnout for the special election was estimated at 20% of total registered voters. Republicans have held this district for at least 10 years, and it is notable that both Republican presidential candidates Trump and Romney won Senate District 17 by 4% points.
Arthur's win is the 42nd red-to-blue flip in state legislative elections nationally since 2016.
https://www.huffingtonpost.com/entry/lauren-arthur-democrat-missouri-special-election-senate_us_5b175388e4b09578259cc336
2 -- Mike Parson sworn in as Governor - plans a statewide tour.
Our new governor began work this week and here are a few details about him: Republican; 63; native of Bolivar, MO; long career in law enforcement, first in the army - later as (elected) Polk County Sheriff. Parson served as sheriff until 2005; he ran, won and served in Missouri House for 3 terms. He later served as state Senator from 2011-2017.
Parson's first week was consumed with personnel appointments and meetings. Parson is expected to appoint at least two new state school board members this week, ending long-time unfilled positions. Governor Parson will address the full Missouri legislature Monday night at 5 p.m. (June 11, 2018). He will begin a statewide tour the following day.
(http://kcur.org/post/gov-parson-meets-mayors-continues-hiring-staff#stream/0 and https://www.stltoday.com/news/local/education/new-missouri-governor-to-announce-school-board-picks-next-week/article_3b585e20-9b53-5616-9f3b-4223af30f0af.html)
3 -- Post-Greitens
Less than a week after his resignation, two cases pending against him were dropped. The Missouri House Investigative Committee dropped its requests for records from Greitens' campaign and the nonprofit "A New Missouri," a presumed source of "dark money" that supported Greitens' gubernatorial campaign and overall political agenda. Jackson County Prosecutor Jean Peters Baker decided against pursuing the felony invasion of privacy case against the former governor, despite acknowledging probable cause for the sexual assault complaint.
(https://www.stltoday.com/news/local/crime-and-courts/lawmakers-drop-subpoena-seeking-greitens-dark-money-donors-for-now/article_cb04ae7e-6134-592c-be61-fbd708dc956a.html and https://www.kansascity.com/news/politics-government/article212769354.html)
Across the Nation
1 -- Trump blew up the G-7 over the weekend before heading to Singapore for the much-anticipated, low-expectation "summit" with Kim Jong Un. Strobe Talbott, a deputy secretary of state under President Clinton, wrote "Russia has gone really bad, and really is our enemy." Tensions between the U.S. and Canada continued to mount on Sunday with one U.S. official saying there is a "special place in hell" for Prime Minister Justin Trudeau, after bitter words between the two leaders.
2 -- Instead of hosting the Super Bowl champion Philadelphia Eagles last week, Donald Trump held a "Celebration of America" on the South Lawn, where he praised his economy, mouthed some of "God Bless America," and promoted standing for the national anthem. Trump's ginned up culture-wars with NFL are the penultimate "us-versus-them dividing line" that he repeatedly draws to help him "commune with his core supporters."
3 -- Birth certificates, and the fixation on government-mandated identity, have surfaced as a big issue again, as LGBT / transgender Americans have stepped out of the shadows. To better understand some of the nuances right on the front lines of this issue, you might scan this Atlantic article.
4 -- Wonder how you would fare if you were caught up in the asylum process, trying to find safe haven in the United States? Try your hand and find out here with The Waiting Game. As we pointed out last Monday, the House may take up immigration before the August recess. Get caught up on the various bills here and once you're caught up, take action below.
5 -- Much has been written about the suicides this past week of Anthony Bourdain and Kate Spade. Shockingly we are all statistically more likely to kill ourselves than we were even a decade ago... and it's hard to acknowledge such increased vulnerability. If life wasn't worth living for people such as Bourdain and Spade, how can our ordinary lives hold up? IndivisibleKC sprung to life as an expression of resistance to a mean spirit dominating political life, casting a long shadow of vulnerability over all of us. It's tough to keep up the effort, to recharge for the next day's new insults. We implore you -- take time for yourself. Find peace in "no-news days," game nights with family, or reconnecting with good friends. Read good fiction or literary morsels that transport you from your here-and-now, like Bourdain's April 1999 piece in the New Yorker that launched his - and our - gastronomic travels.
Calls to Action
Take action on your own schedule! Use your phone and computer to make your voice heard.
Want the latest calls to action, sent directly to your phone? Sign up for Indivisible's SMS tools here! You'll get text messages with the latest policy breaking news and ways to take action.
Senator Corker has recently introduced a bill that would limit a president's ability to invoke national security as a reason to impose tariffs. CALL YOUR SENATORS today to get them to 1) back the measure and 2) put pressure on McConnell to bring it to the floor. All members of the Kansas delegation have expressed concern about Trump's tariffs and how they affect Kansas farmers and industries, so the responses may be friendly.
Senator Harris and other Senate Democrats have introduced a bill that would put a stop to family separation. Call your Senators to insist they back the bill. Then call the White House (202-456-1414) and demand that this cruel policy be stopped.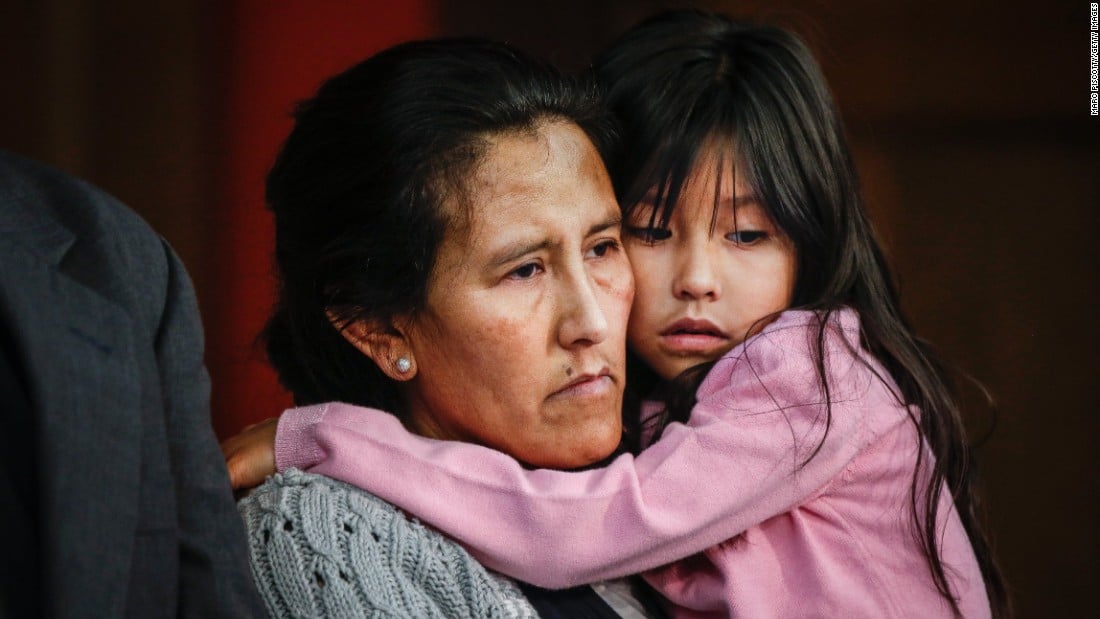 Another action you can take to end family separation: Using Herd on the Hill, you can write a letter which will be hand-delivered to your Senator. Get started writing here, because #FamiliesBelongTogether
Excited about the work that the Poor People's Campaign is doing locally, but haven't been able to join in any events? Join Resistance Labs in texting for the Campaign -- get more information here.

Upcoming Events
Take action with others! Build energy and connection among like-purposed people.
Speak out to Rep Graves:
Although Rep. Graves has not made a public appearance since his re-election in 2016, he does have a staff member available to hear from us. This is your opportunity to express your concerns your thoughts as a constituent, and to request once again that our elected official show in the district. Volunteers from Indivisible KC make it easy for you to participate and be heard. Join us
Thursday, June 14 at 11 AM - 12 PM
, Congressman Sam Graves Office, 11724 NW Plaza Cir Ste 800, KCMO 64153 to make your voice heard.
Clean Missouri Campaign Missourians who are disappointed by the large number of remaining mysteries surrounding Eric Greitens' use of dark money should stay involved in the Clean Missouri Campaign. This ballot initiative will allow MO citizens to directly enact anti-corruption laws. http://www.cleanmissouri.org
Stand for Union Rights and Fair Pay In 1963, Dr. Martin Luther King, Jr delivered his "I Have a Dream" speech at the "March on Washington for Jobs and Freedom." In it, he called for a $2/hour minimum wage -- that's $15.49/hour in today's dollars! Poverty is inextricably linked to our country's long history of racial division, pitting poor and working black, brown, and white people against one another. Divided by race, we'll lose our power to win living wages and unions for all. That's why we're joining the diverse coalition of people who make up the Poor People's Campaign to march, rally, and take the streets in Jefferson City and around the country. If Dr. King were here, he would be HERE WITH US! Mobilize Monday, June 11 - 5:30 a.m. - at 4526 Paseo Blvd.
Join Kansas and Missouri Moms Demand Actionfor a T-Shirt Tuesday event at the Bier Station (120 E Gregory Blvd. Kansas City, MO 64114) on Tuesday evening June 12, 2018 at 6:00pm. Tuesday is the two-year anniversary of the shooting at Pulse Night Club in Orlando, where 49 lives were lost. We will be doing a #DisarmHate social media campaign to #HonorWithAction. This date is also the Kansas Chapter leader's birthday!! So we will be celebrating and offering to send our love to the Orlando community. Please RSVP
Oppose Extremists Ted Nugent and Kris Kobach: NRA Board Member Ted Nugent is coming to Kansas to raise money for Kris Kobach's campaign. Kris Kobach has proven to have a catastrophic Midas touch: from his incompetence as Secretary of State -- where his efforts to enact unconstitutional reforms have cost KS taxpayers dearly, to redefining voting rights, to failures in immigration-related court cases and the unsecured, very costly Crosscheck voter registration system -- deployed in many states, including Missouri. Join Indivisible KC and KS/MO DREAM Alliance at Lenexa Community Center on Saturday, June 23 at 2 PM - 4 PM to say #NeverKobach!
See you out there, as always, shoulder to shoulder!
Indivisible KC