Gratitude to the ENRA Committee
Joint Committee on Environment, Natural Resources and Agriculture
Thanks to your grassroots advocacy – compelling testimony and emails from thousands calling for healthy food and living landscapes, several pieces of NOFA/Mass priority legislation were advanced in the Massachusetts Legislature ahead of the February 2nd committee deadline. We'd like to mark this success, thank our legislative champions, and then continue to push as the session heads toward its conclusion at the end of July 2022.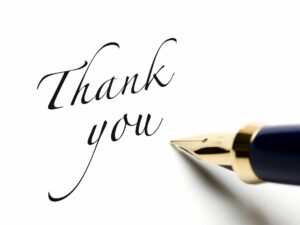 We are so grateful to the leaders of the Environment & Ag. Committee: Senate Chair Rebecca Rausch, Senate Vice Chair James Eldridge, House Chair Carolyn Dykema and House Vice Chair Mindy Domb – for hearing and responding to our concerns.
Please use this form to sign our open letter to the leaders of the Environment & Agriculture Committee, thanking them for their efforts and encouraging them to push these bills to the floor for a final vote.
Support a Food Justice Frontline (S.564, H.973: Sen. Patricia Jehlen, Rep. Christina Minicucci)
This bill provides funding to nonprofit organizations to hire individuals living in frontline, marginalized, and low-income communities for well-compensated food security jobs, offering efficient, effective solutions to meet local food security needs. This bill is a top priority of the Mass Renews Alliance, of which NOFA/Mass is an active part. (See a video about the bill from coalition leaders, here.)
Protect Schoolchildren from Pesticides (H.926: Rep. Carmine Gentile)
H.926 would update the list of what pesticides can be applied on the outdoor grounds of schools, child care centers and school-age child care programs, limiting it to pesticides defined as minimum risk by the EPA or those approved for organic agriculture. The bill has garnered major endorsements including the Mass. Teachers Association and dozens of school committees, boards of health and community groups (see the full list, here).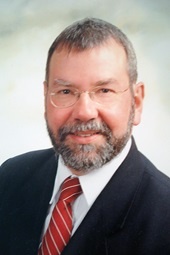 "I was delighted to see the ENRA Committee endorse H.926 with a favorable report and I am encouraged by their decision to extend H.929, the consumer ban on glyphosate. These bills would build on the Commission to Study Glyphosate which I got funded for the first time in the 2022 Budget. Together, they will make the residents of the Commonwealth healthier and safer from the risk that unsafe pesticides pose, especially to our children." – Carmine Gentile, State Representative, 13th Middlesex (pictured above)
Protect Us from Pesticide Chemical Trespass (S.555/H.1001: Rep. Lindsay Sabadosa, Sen. Adam Hinds)
This bill prohibits the application of agricultural pesticides within a one mile buffer zone around residences, medical facilities, schools, parks and playgrounds. It requires posted notice when pesticides are applied next to a buffer zone, requires a transparent complaint process and provides for penalties for violations, including suspension of pesticide applicator licenses and certifications.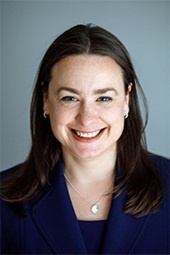 "I'm thrilled to see an Act providing for protection from pesticide chemical trespass move from Committee. This legislation was driven by constituent input into policy that they felt would protect them from the harmful side effects of pesticide use, and it is rooted in the belief that innocent bystanders should not be the victims of dangerous pesticide use. Much like we have recognized second-hand smoke is dangerous, so too should we recognize that those who live near areas of excessive pesticide use are dealing with chemicals that cause both short and long-term adverse health effects."

– Lindsay Sabadosa, State Representative, 1st Hampshire (pictured above)
Protect Wildlife from Rat Poison, Modernize Pesticide Reporting (H.3991: Rep. Jim Hawkins)
Recent deaths of bald eagles due to rat poison provide a tragic call to action. This bill requires the use of integrated pest management (IPM) plans on public lands and publicly-owned property and modernizes the state's reporting system (currently analog) for pesticide use reporting and tracking. (Note: some portion of this bill will reportedly be combined with another bill and likely get a new number. Details TBD.)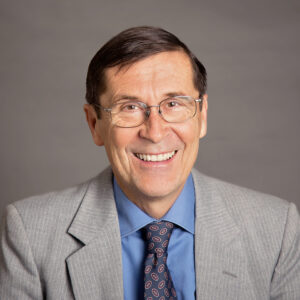 "I will miss working with Chair Dykema as she was instrumental in propelling the Commonwealth forward with open eyes about the need for a critical review of contamination and disruption of natural mechanisms. The efforts of my legislative director, experience and insight of the many outside advocacy groups, including NOFA, and the availability of talented committee staff deserve credit for this successful report. We will continue our commitment to drive this important piece of legislation to the finish line, and hope to create awareness about the detriment of wildlife when we are not careful, and be an example of positive change" – Jim Hawkins, State Representative (pictured above)



Raw Milk Delivery (S.540: Sen. Anne Gobi)
Under this bill, raw milk farmers would be allowed to deliver milk, including by third party delivery, directly to a contracted consumer off-site from the farm, through a CSA, at a farm stand, to a residence, or to an established, non-retail receiving site. If delivered to a retail establishment, it would be accessible only to the directly contracted customers.
Please Note: Several of the bills we are tracking were given extensions. As of February 10th, we are also still awaiting confirmation/details on several other bills, as the state website is slow to update. The status of all of the bills we are tracking will be updated on the NOFA/Mass policy page under "2021-2022 Legislative Priorities."
The Environment & Ag. Committee alone had over 700 bills to consider this session. We are grateful that they provided a favorable report on several of our priority bills. We will now rely on the continued support of committee leaders, as well as the original bill authors, in shepherding these bills through the rest of the legislative process.
We at NOFA/Mass are encouraged and grateful to see pesticide reform legislation garner increasing degrees of endorsement and support among legislators. This is due, in no small part, to our grassroots advocacy and educating of lawmakers. We have cultivated legislative leaders who are willing to engage the regulatory process on our behalf, regardless of whether an individual bill makes it through the whole process. Final passage of a bill is not the only avenue toward meaningful change.
Consider the following:
Legislators and advocates pressuring the pesticide board subcommittee within the Department of Agricultural Resources (MDAR) resulted in a literature review and subsequent decision (in March 2021) to implement a consumer ban on neonicotinoid pesticides, set to go in effect in July 2022.
Similarly compelled by an act of the legislature led by Rep. Gentile, a state commission is currently reviewing the impacts of glyphosate on human and environmental health, including endangered species.
Late last year, MDAR announced the creation of the Conservationist Pesticide Advisory Council, which will provide the Department and the Pesticide Board advice on the development of pesticide policies and regulations. While Pesticide Advisory Councils representing various constituencies have existed "on paper" for more than 16 years, the only operating Pesticide Advisory Council has been one representing the pesticide industry! We are happy to report that NOFA/Mass' own Dr. Rosemary Malfi, Coordinator of the Mass. Pollinator Network, has been appointed a position on the Council. The creation of this council would likely not have happened if not for the increased scrutiny of pesticide regulation that we have all contributed to.
Thank you for being a part of this ongoing, long term process to influence pesticide regulation in our Commonwealth, to promote healthy living landscapes and increase access to healthy, nutrient-dense food. Our work continues!
To: Joint Committee on Environment, Natural Resources and Agriculture
From: [Your Name]
February 2022
Chair Dykema, Chair Raush, Vice Chair Domb, Vice Chair Eldridge, Honorable Members of Joint Committee on Environment, Natural Resources and Agriculture,
On behalf of the NOFA/Mass community - a statewide network of gardeners, farmers, growers, landscapers, foodies and food activists - thank you for advancing important legislation to promote living landscapes and increase access to healthy, nutrient-dense food in our Commonwealth. We are especially grateful for your ongoing leadership toward reform of pesticide regulations in Massachusetts.
We'd like to give special thanks to the committee staffers who process our numerous emails and testimonies. We know that you are reading and conveying our concerns and grateful for all that you do to make democracy work. Thank you.
While we are saddened to learn that Chair Dykema will be leaving the legislature, we wish her well in her next adventure and are so grateful for her contributions to this movement. It has been an absolute pleasure to engage with her on issues of pollinator protection and pesticide reduction over the past several years. We are so grateful for her wise and bold leadership, for hearing us, for understanding and championing our common endeavor of protecting our communities and ecosystems from toxic chemicals. If it were not for her advocacy, we doubt that the Pesticide Board Subcommittee would have introduced and passed a motion to ban consumer use of the pollinator-killing class of pesticides known as neonicotinoids (which finally goes into effect this July).
We trust that the committee will continue to leverage its weight toward environmental protection by championing the pesticide reform bills reported favorably this session, and also by continuing to engage directly with regulatory bodies such as the Pesticide Board Subcommittee. There is much that can be achieved by enforcing existing law and promoting transparency. As committee members may be aware, the Department of Agricultural Resources is required (MGL c. 132B § 5A) to submit an annual report to this committee regarding its efforts to reduce pesticide use in Massachusetts, which as confirmed by committee staffers last year, they have thus far failed to do.
Once again, thank you for hearing us and for acting on behalf of the greater Commonwealth - the more-than-human world of which we are a part.
Sincerely,
Marty Dagoberto L. Driggs
NOFA/Mass Policy Director
and the undersigned: